ICORE Australia

Australia's Premier Revolver Competition Organization

ICORE Australia

International Confederate Of Revolver Enthusiasts
ICORE Australia
ICORE Australia
ICORE Australian Regionals 30th September – 1st October 2023
2022 ICORE AUSTRALIA AGM has concluded, BOD position results on the BOD top menu link.
Membership
Options for everyone
Adult Memberships
https://www.youtube.com/watch?v=VjuLzWPFqm8
Club Memberships
https://www.youtube.com/watch?v=VjuLzWPFqm8
Life and Juniors
https://www.youtube.com/watch?v=VjuLzWPFqm8
About ICORE
ICORE was founded in 1991 by Mike and Sharon Higashi, long time active shooters in all the handgun sports. Envisioned as an alternative to the "arms race" that was occurring in the other action shooting sports at that time, a revolver-only competition would allow even the most basic equipment to be used and still provide enjoyment and satisfaction. ICORE combines elements of the Bianchi Cup, IPSC, and the Steel Challenge into demanding competition exclusively for revolvers. The Bendigo Pistol Club Victoria held the first match in Australia 2001. ICORE Australia hold a annual 3 day national competition hosted by any affiliated club in Australia. ICORE Australia currently has a major sponsor being Lone Ranges in Perth who provides valuable prizes for the regionals each year.
FAQ's
FAQ's
What to Know About ICORE?
Is ICORE Safe?
Yes. All matches are shot under the direction of the Range Officer (RO) who supervise the range and all competitors. The matches are also shot on "cold" ranges, so only the person about to shoot the stage will be handling and loading their revolver under the guidance of the RO.
What Firearm Can I Use?
Predominantly eight shot Revolvers are used with an optic sight in Open Division, or metallic sights in Limited division. Six shot revolvers can compete with metallic sights in Limited, or limited six using speed loaders only.
ICORE Scoring
Basically ICORE is a time plus penalties scoring system. The targets are a cardboard material NRA D1 which are the shape of a tombstone. The scoring areas on the target are a X ring which takes off one second of your time, the A ring which gives you a zero penalty, the B ring which adds one second and the C zone (anything outside the B ring) will add two seconds to your time. Please see our rule book on the documents page.
Watch Our Youtube Channel Videos
2022 Australian Regionals Sponsors.
Please visit our sponsors on a regular basis to help keep our organisation alive and well.
News and Events
News and Events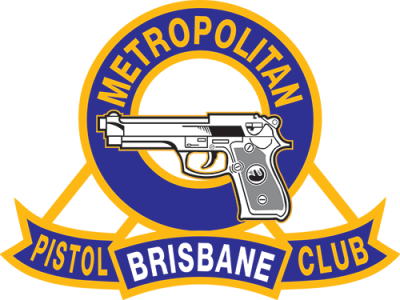 29th-30th July Metropolitan Pistol Club